Dental Analytics Software
Grow your practice with data-driven decisions.
Collect advanced dental practice analytics and make informed business decisions with ClearInsight. Watch your revenue grow with software designed for Canadian practices.
And see why thousands of dental offices across Canada trust ClearDent & ClearInsight.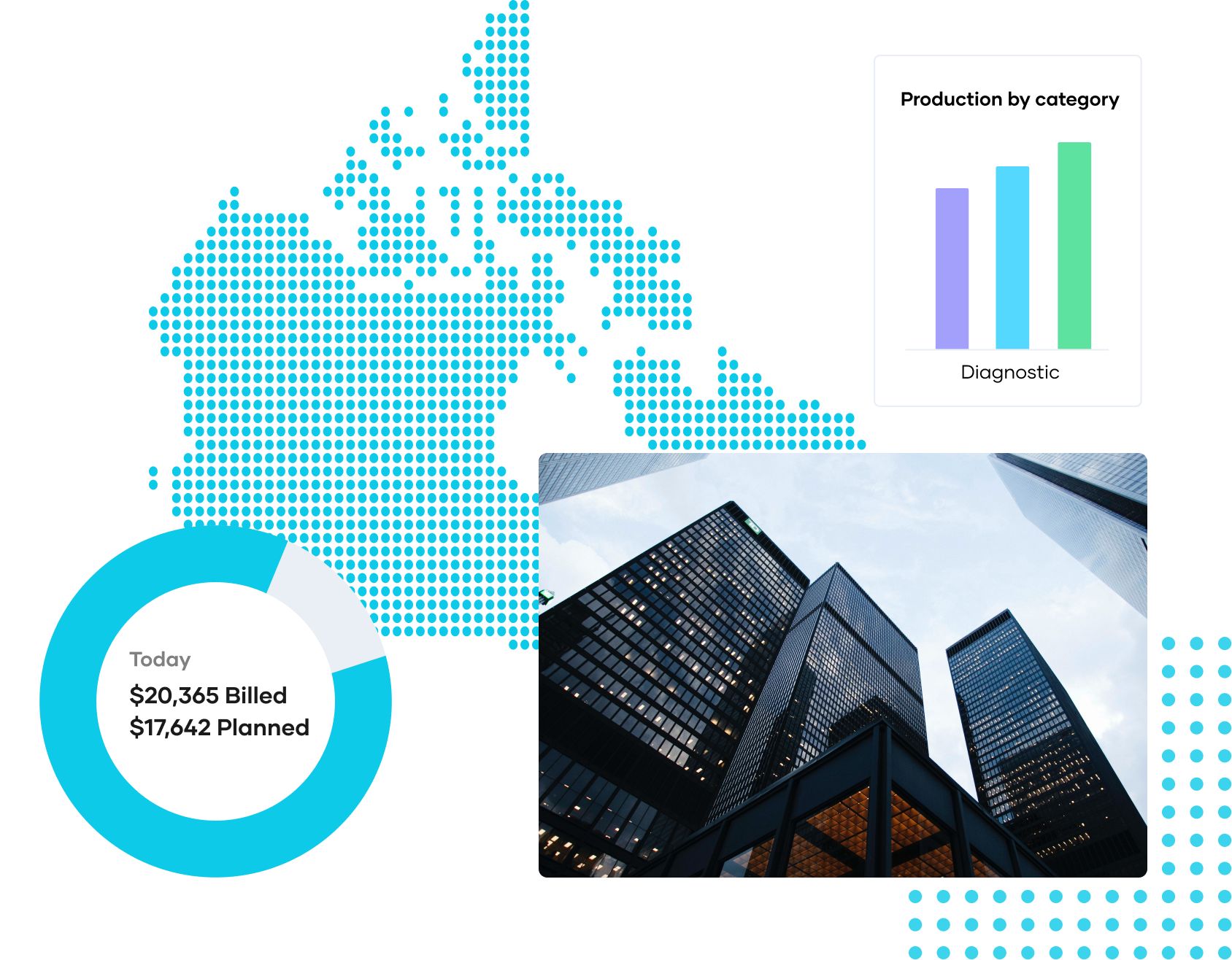 "We have been using ClearDent for over five years but it still feels like we are only touching the tip of the iceberg. This software has it all. Great program for practice management for a complex office. Plenty of management tools and customizable."
Chris M. | General Manager
 Run your entire dental office with maximum efficiency
 Analyze trends with advanced reports
 Seamlessly switch from your provider to ClearDent
Software for better dental office analytics
Ensure better control over your everyday operations. Retrieve the statistics you need to run a profitable office. Manage your office for better revenue cycle management with software designed for Canadian dentists.
Access office analytics to streamline your practice.
Get the data you need to make informed decisions for your dental clinic. Easily understand how chairs are being used, how many patients are being gained and lost, and more. Avoid the need to integrate weak third-party analytical tools with ClearInsight for ClearDent.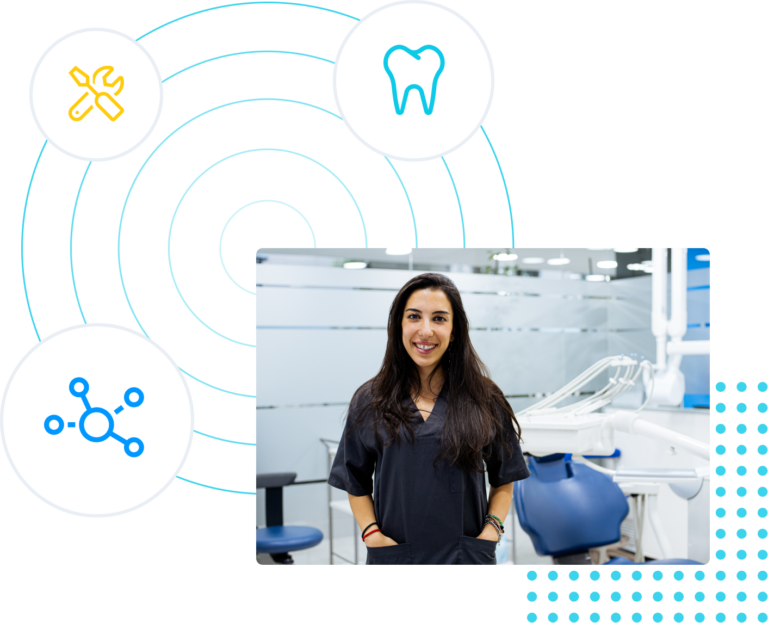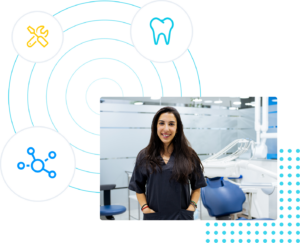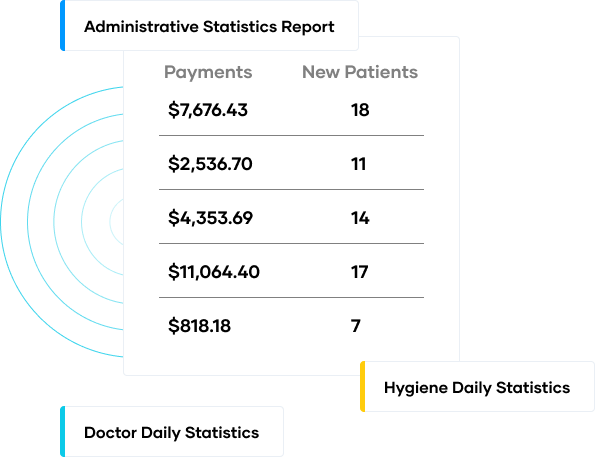 Enhance your revenue cycle management with analytics.
Maximize your dental clinic revenue with analytics. Leverage powerful analytical software to expertly understand how you can optimize your clinic for productivity and revenue growth. 
Better data. Better confidence.
Confidently scale up your dental practices with the data you need to make accurate and confident decisions.
Whether you're opening new offices or connecting multiple office operations with powerful dental software, meet your operational requirements and drive growth with data.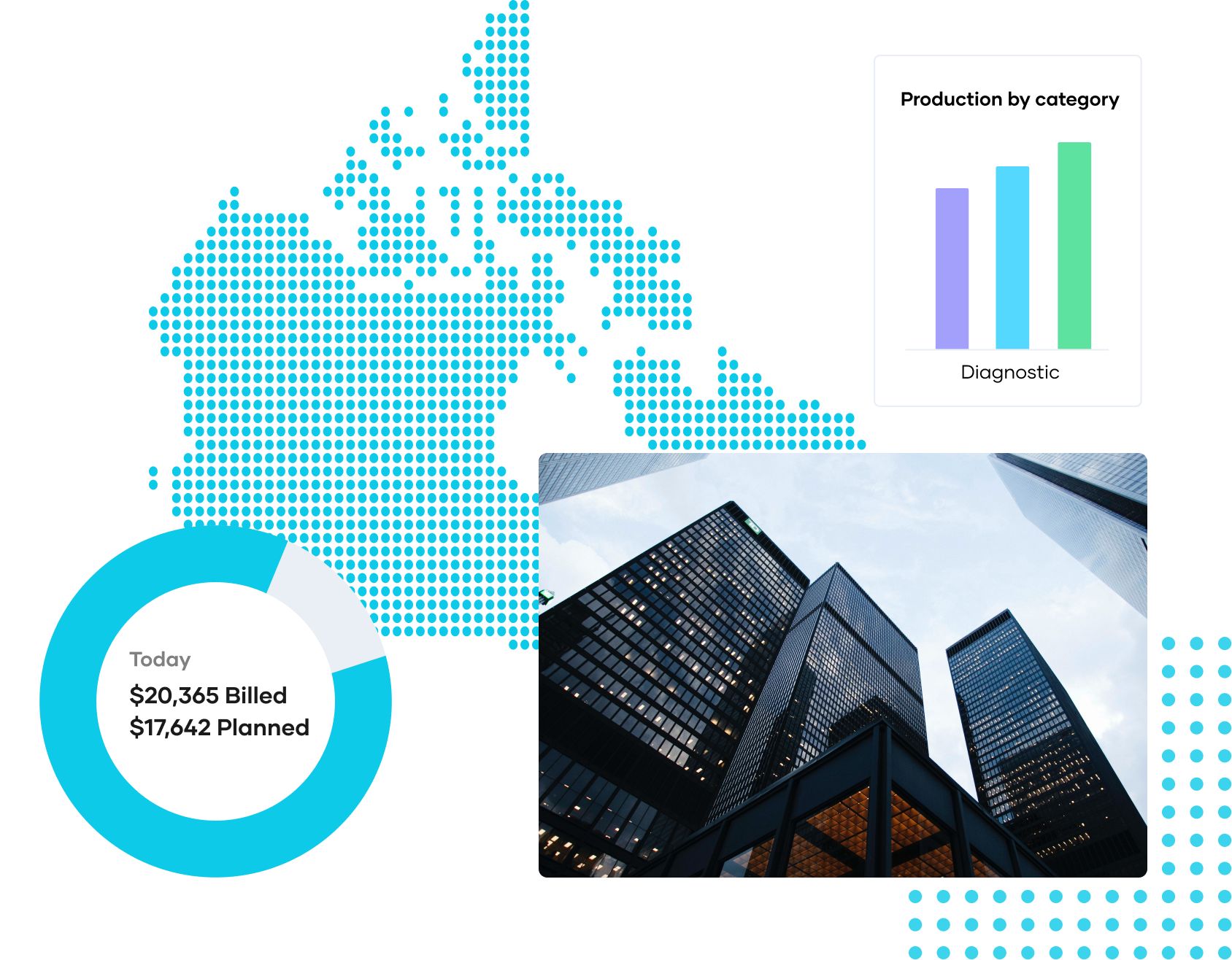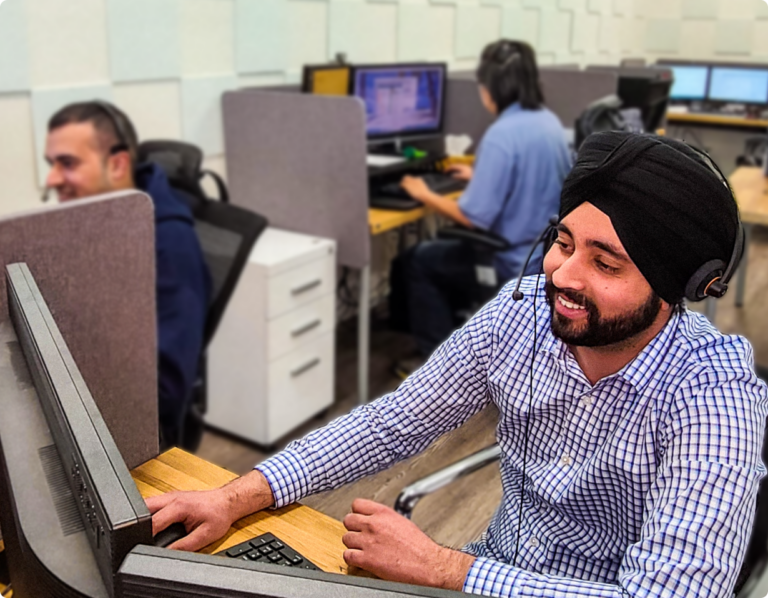 Easily onboard your team.
Access our growing library of training videos, webinars, FAQs, and more when you become a ClearDent customer.
Receive the software support you need from our Canadian support and implementation team. 
Meet regulatory and dental industry requirements and set your practice up for success.
See what ClearInsight can do.
Explore ClearDent's ClearInsight software with our Solutions Experts and see how switching is easy. You're in good hands.