Why ClearDent believes achieving independent certifications and licenses are important

ISO 13485:2016 Standard Certification
Dental software, like dental equipment, is required to be standardized through the International Standard Organization (ISO). This ensures that your ClearDent can provide the highest level of quality management and assurance to its customers. ClearDent has received the ISO13485:2016 standard certification. The standard applies to the design and development, implementation, and support of dental office patient data management software. This means that ClearDent has been audited for our software's ability to produce consistent results for each function that we offer. It also means that if there are factors affecting normal operation or preventing ClearDent from being able to deliver the designed results, the ISO auditor has observed an adequate implementation and support process to indicate that ClearDent is able to determine the root cause and advise its customers on how these adverse factors can be addressed in a timely manner. It is the highest standard of certification that a dental software company can presently achieve in Canada.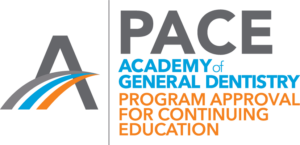 AGD certification
Name of provider – Prococious Technology (ClearDent)
Nationally Approved PACE Program Provider for FAGD/MAGD credit
Approval does not imply acceptance by any regulatory authority, or AGD endorsement.
April 1st 2021 to March 31st 2024
Provider ID# 321224

Health Canada Medical Device Class II License
Because ClearDent was determined to be the only means for dentists to do their work effectively, Health Canada has licensed our software as a Class II device. ISO certification is required for this license, but does not automatically qualify the dental software for a Class II license. To see ClearDent's Class II license, click the button below and search "ClearDent" under device name. You can also search to see if the software you are currently using is a Class I or a Class II device on the same site. NOTE: a dental software system with imaging MUST have a Class II license to operate legally in Canada.